The Iowa Environmental Mesonet (IEM) collects environmental data from cooperating members with observing networks. The data are stored and made available on this website.
IEM Daily Feature

Severe Precip Contributions
Posted: 17 Sep 2021 05:33 AM, Views: 847
Tags:
precip
An IEM Daily Feature earlier this week denoted the dearth of severe weather over Iowa and much of the Midwest US. Does the lack of severe weather imply a lack of precipitation as well? The featured chart uses one minute interval precipitation from the Des Moines airport and an archive of Severe Thunderstorm and Tornado Warnings to attempt to tease out an answer to this question. For the left two panels, periods when the airport was under a warning were totaled for precipitation along with an hour window around each warning (without another warning coincidentally active). The partitioning is shown with the legend denoting the overall precipitation total contribution. Roughly 10% of all precipitation falls during and close to these warnings. Individual years vary widely with some years near 20% contribution and others closer to a few percentage points. The right hand panel presents the frequency by minute accumulation that a warning was active. For example, when 0.10" of rain falls in a minute, there is either a tornado or severe thunderstorm warning active during 31% of these events. The relationship makes sense as more intense rainfall rates as typically associated with more intense convection.
Previous Years' Features
Waverly, IA Webcam: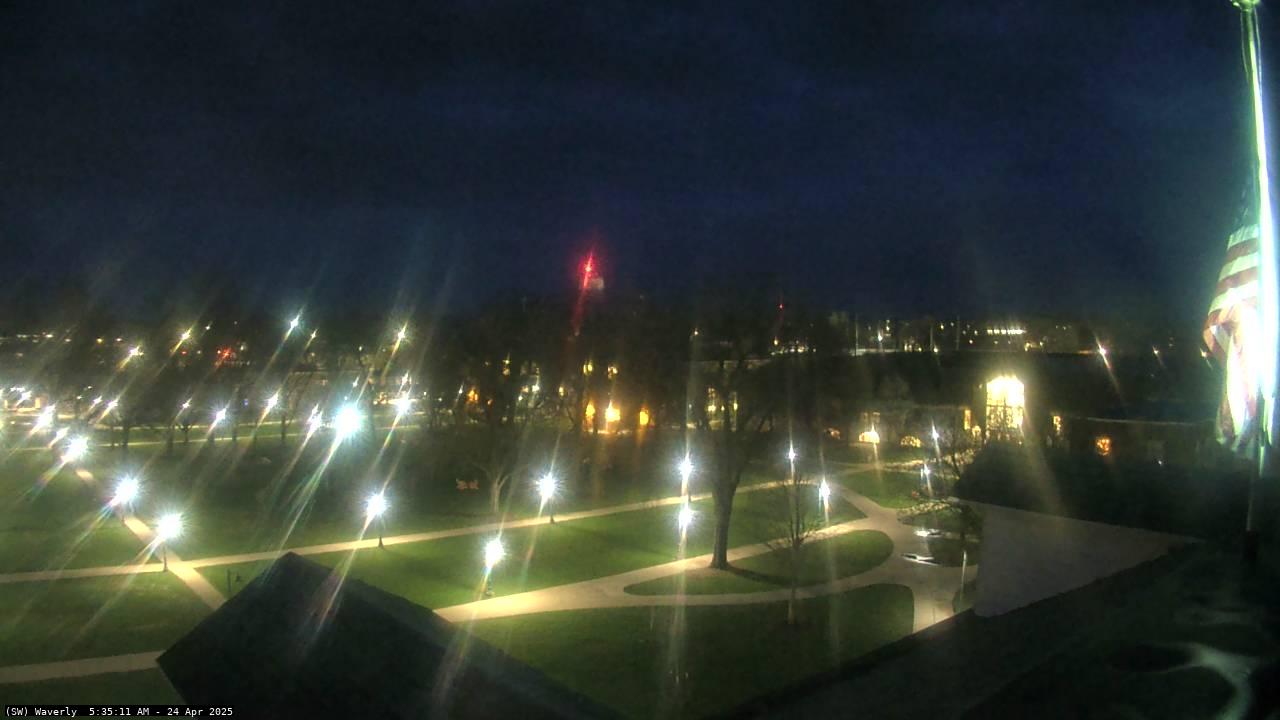 View other webcams
News Items

Current Website Performance:
Bandwidth: 12.2 MB/s
Requests/Second: 3,612
Soil Temperatures
Data from the Iowa State Soil Moisture Network is found on this website and daily soil temperature averages are used to produce the highlighted analysis.
Precipitation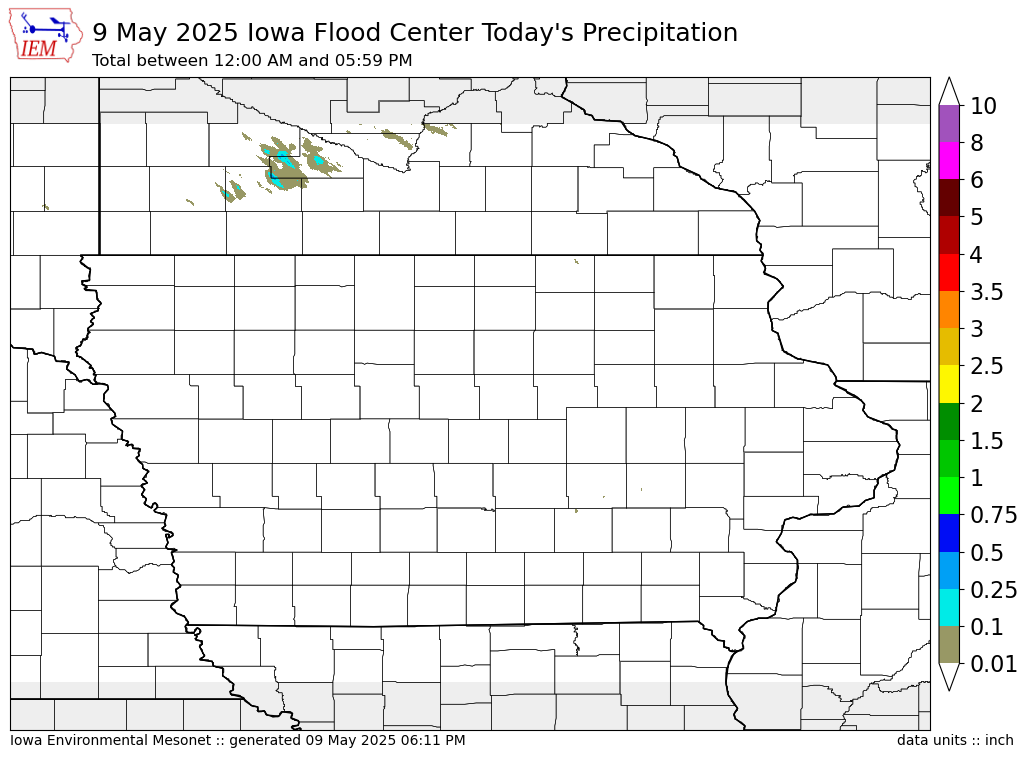 Besides point observations of precipitation, the IEM also processes gridded rainfall products made available by NOAA. This information is archived and made available in GIS ready formats.
Current Data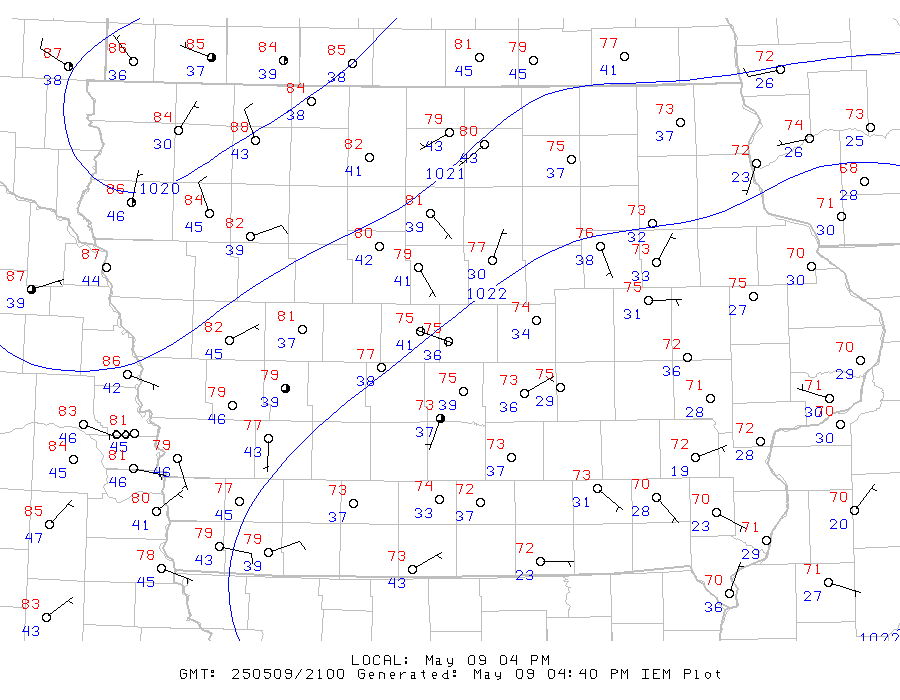 The IEM combines data from participating networks into products like maps shown above and web applications to analyze the data.